H.E President Hassan Sheikh Mohamud has received a high-level European Union delegation led by H.E. Dr Annette Weber, the EU's Special Representative for the Horn of Africa and the Ambassador of the European Union to Somalia, H.E Tiina Intelmann, at the Villa Somalia.
Dr Annette Weber, delivered a message of congratulations on behalf of the European Union to H.E President Hassan Sheikh Mohamud for his election as President.
President Hassan Sheikh Mohamud thanked the EU delegation for the historic visit by a high-ranking EU official since the civil war, and commended the EU for its longstanding support and contribution to Somalia's progress especially in economic reforms and other development areas.
The President reaffirmed his administration's commitment to strengthen Somalia's cooperation with the EU to achieve success in key priority areas such as the security, economy and state building in line with his development vision for the nation. This includes reorganizing and developing the nation's financial system to fulfill the requirements and achieve debt forgiveness for our republic.
Ambassador Weber reiterated the EU's readiness to work closely with the government led by H.E President Hassan Sheikh and intensify Somali-EU relations based on the policies and development plans of President Hassan Sheikh Mohamud for the greater success of the Federal republic of Somalia and its citizens.
In conclusion, the President termed the EU's resumption of its development operations in Somalia demonstrated firm faith in his Diplomatic agenda of a stronger diplomatic ties with the world.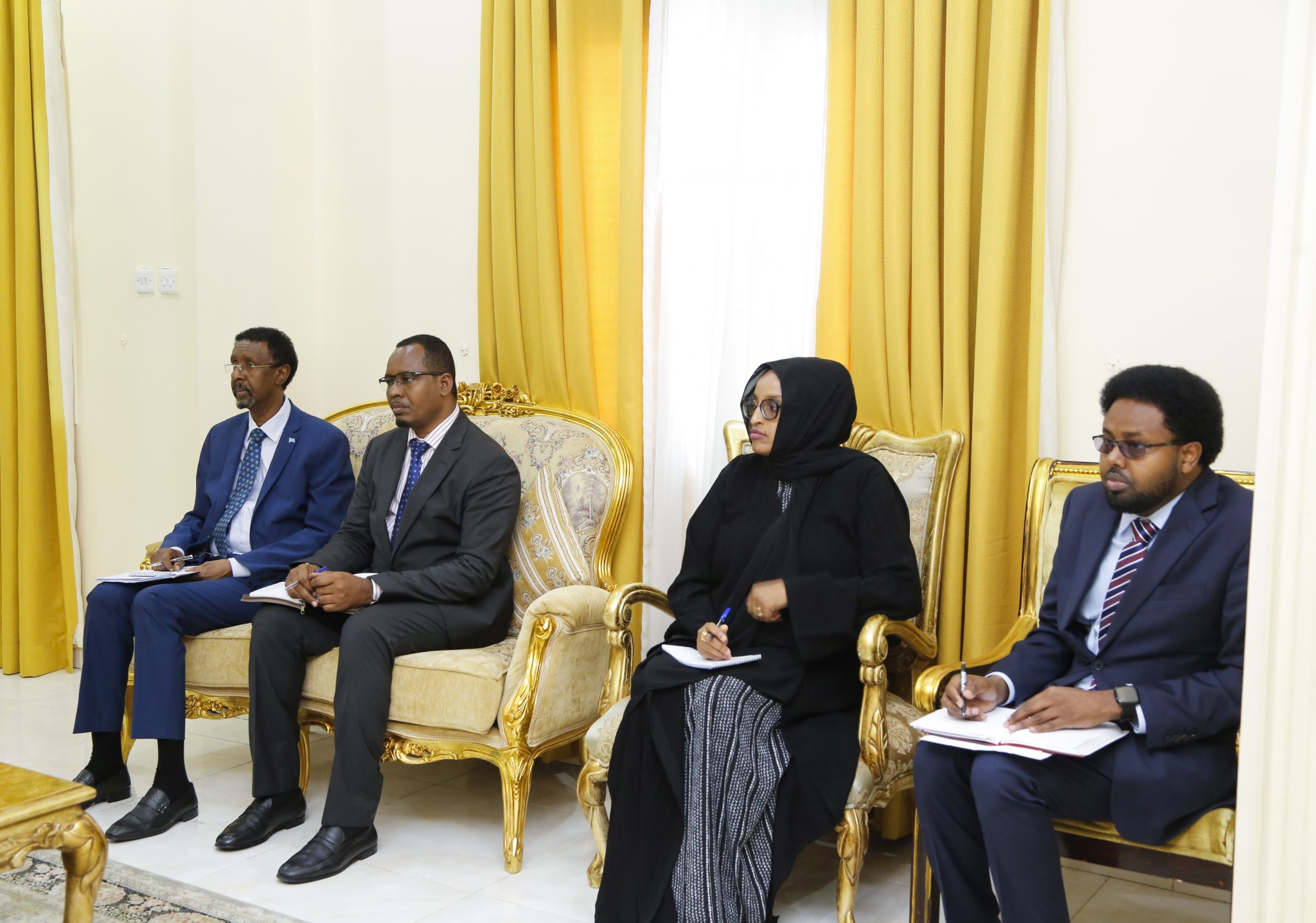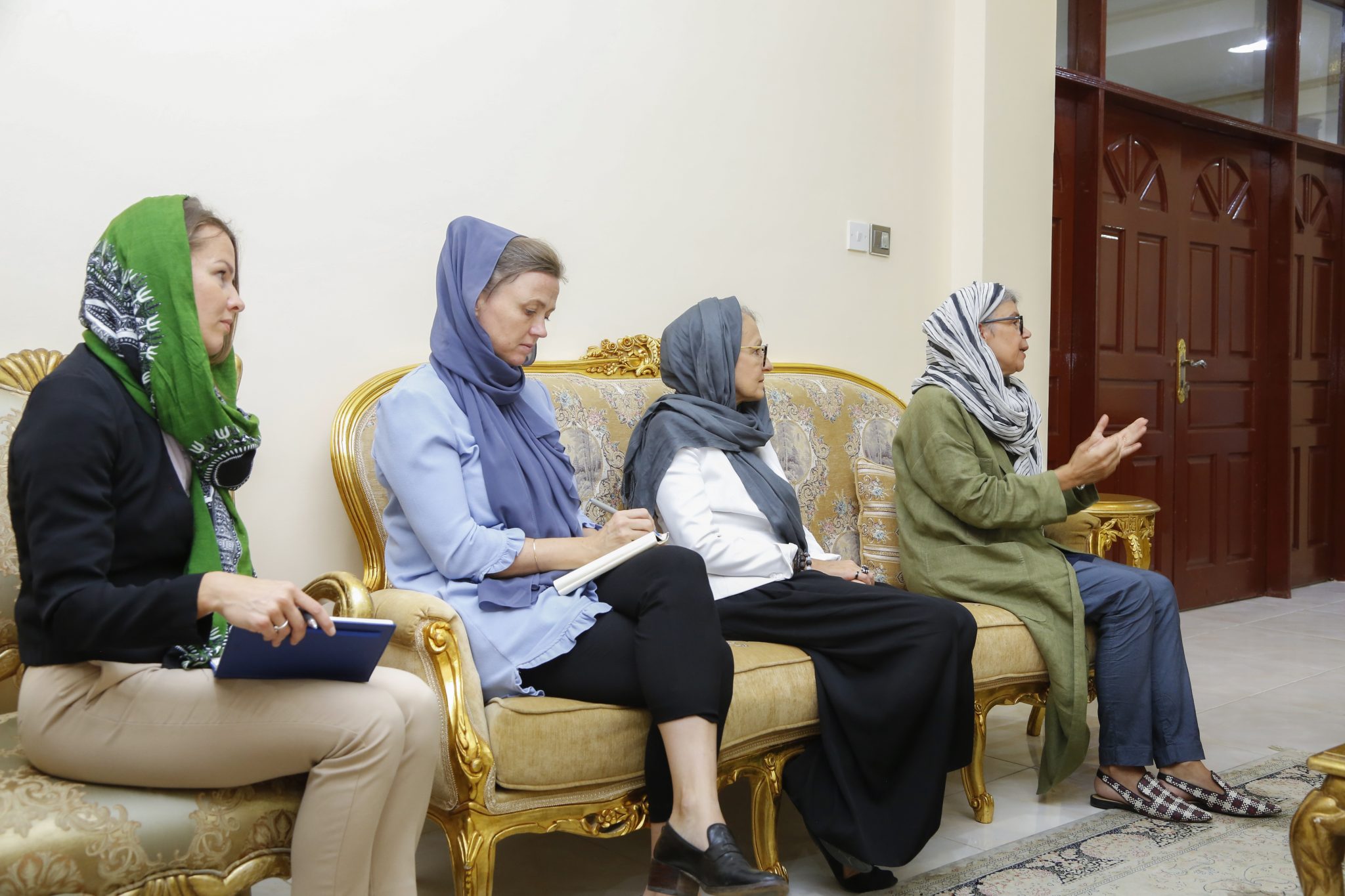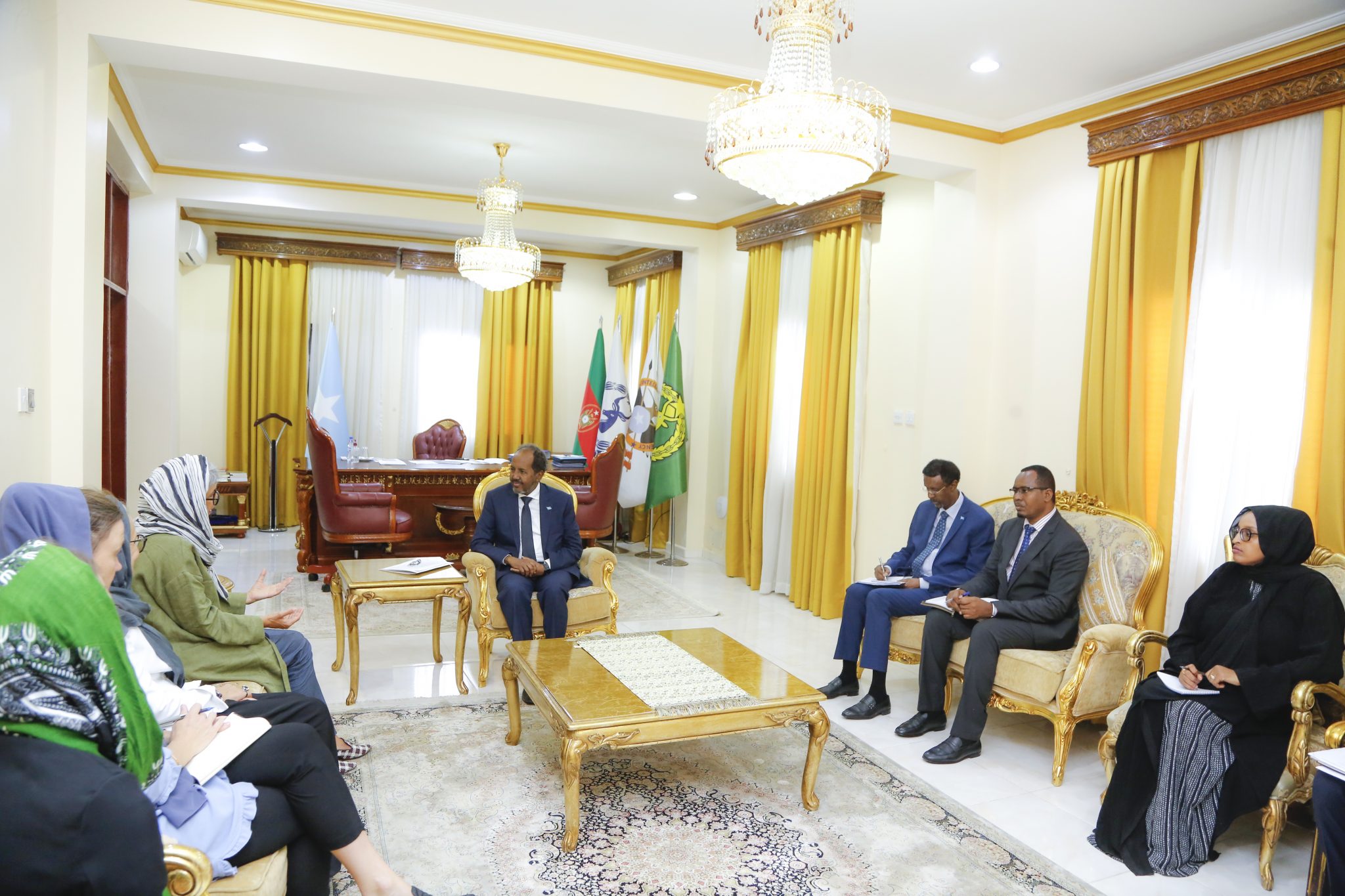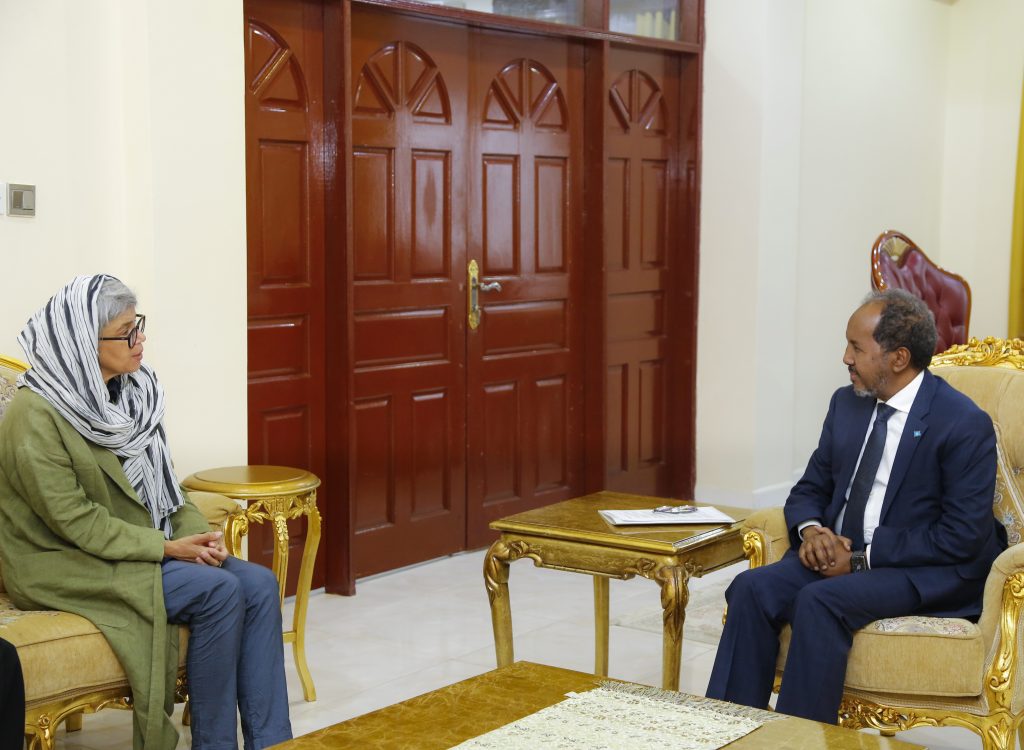 Jabril Yahye Isse, 
Goobsan Media Inc