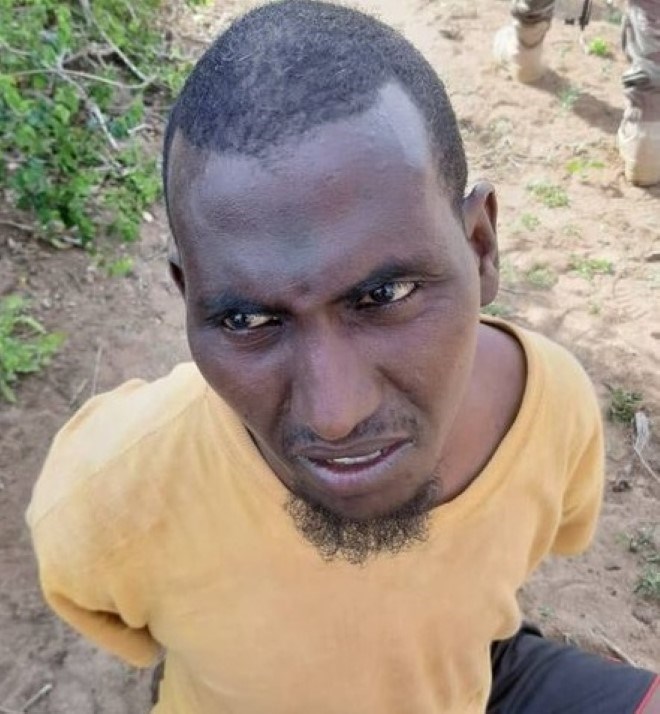 Somalis security forces in Lower Juba have arrested the leader of an Al-Shabaab cell on Wednesday.
Mohamed Abdi Mukhtar, better known by his nom de guerre Sakhrawi, was arrested by Danab and Jubaland regional security forces during a large-scale operation targeting militants west of Kismayo.
The military says that four of Sakhrawi's bodyguards were killed during his arrest.
The Somali National Army (SNA) says that it has been cracking down on Al-Shabaab militants in the region. Last month, members from the SNA's elite commando unit killed 11 Al-Shabaab fighters near Kismayo and recovered several weapons, including a PKM machine gun.
The Al Qaeda-linked, militant insurgency group has been waging a deadly war against Somalia's internationally-backed government for over a decade
Jabril Yahye Isse, 
Goobsan Media Inc
Contact us: info@goobsan.com